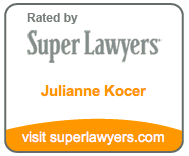 Elder Law is "Asset Preservation Law" and it applies to every age.  This area of law addresses how to preserve your assets while you are alive in the event of an unexpected disability at any age, and as you age expecting to pay for long term care expenses and to navigate the long term care system. The goal is to preserve assets to afford quality care. Your questions regarding how to preserve your home/farm from a state Medical Assistance (Medicaid) lien are answered and planned against.
For more information, call the numbers above
or email us by visiting the Contact Us Page.
The information and materials provided in this website are for informational purposes only, and are in no way intended to constitute legal advice. Transmission or receipt of any information from this website does not create an attorney-client relationship, and you should not act or rely upon any information appearing on this website without seeking the advice of an attorney. Please note also that sending an e-mail to our office does not create an attorney-client relationship, and none will be formed unless there is an expressed agreement between the firm and the client.