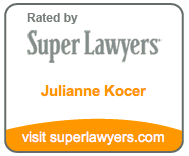 Resources for the Suspected Abuse of Seniors in Nursing Homes
The Minnesota StarTribune published a series of articles about the neglect and abuse of seniors in nursing homes across the state, and the system's failure to protect these vulnerable individuals. Abuse takes many forms: verbal, physical, psychological, emotional, sexual, financial, or the intentional or unintentional neglect of a person who is not able to care for him or herself. If you have suffered from abuse, please call us at (507) 218-0118.
The Minnesota Elder Justice Center offers support groups, information about how to talk to a loved one who may be suffering from abuse, understanding how the system operates, and understanding whether legal help may be needed among other topics. Their website provides educational materials and additional resources for various types of situations. You can learn more by visiting Elderjusticemn.org or by calling 651-440-9300.
The Office of Ombudsman for Long-Term Care handles complaints and problems relating to quality/care services, quality of life issues, rights violations, access to services issues, service terminations, discharge or eviction for residents of nursing homes, adult care homes, and persons receiving home care services among others. To contact your local Ombudsman call 1-800-657-3591 or 651-431-2555.
The Minnesota Adult Abuse Reporting Center is the centralized state-wide hub for reporting suspected abuse or maltreatment of a vulnerable adult. Making a report will not result in an immediate response so if the adult is in immediate danger, 911 should be called. Reports can be made by calling 1-844-880-1574.
It may also be appropriate for persons who have suffered injuries as a result of abuse, whether physical, emotional, or mental, to pursue monetary damages against abusers and facilities through a personal injury claim. Our firm does represent clients in personal injury matters.
Please call us at (507) 218-0118 for assistance.
Affiliations and Helpful Links
We have provided helpful links to a variety of websites to help you. If you have any questions, please contact us today!
Government
Center for Medicare & Medicaid Services
CMS is the federal agency that regulates the Medicare and Medicaid programs. Site contains information about these programs.
Internal Revenue Service
The IRS is the U.S. government agency responsible for tax collection and tax law enforcement. Contains downloadable forms, instructions, and agency publications.
Medicare
The official U.S. Government site for people with Medicare: includes information about Medicare benefits.
Minnesota Board on Aging
Established in 1956, the MBA is one of the pioneers in the field of aging policy, information, and assistance for seniors.
Minnesota Department of Health Nursing Home Inspection Survey
Listing of results of nursing and boarding care home annual health care inspection findings conducted under federal Medicare and Medicaid regulations.
Minnesota Department of Human Services
This state agency manages government health care programs.
Minnesota Department of Revenue
Information and tax forms. Online filing and payment options for individuals and businesses. Income tax information also in Spanish.
NIH Senior Health
Provides aging-related health information from the National Institutes of Health.
Office of Ombudsman for Long-Term Care
An advocate for consumers of long-term care services who investigate complaints concerning the health, safety, welfare and rights of long-term care consumers, offer information and consultation about various long-term care services, rights, and regulations.
Office of the Minnesota Attorney General — Seniors
Listing of guides issued by the Attorney General's office to assist seniors with legal rights, fighting fraud, consumer tips, and so forth.
Office of the Ombudsman for Mental Health and Developmental Disabilities
Promotes the highest attainable standards of treatment, competency, efficiency, and justice for persons receiving services for mental illness, developmental disabilities, chemical dependency, and emotional disturbance in children.
Social Security Administration
Source of information about Social Security benefits, how to apply, and so forth.
For Caregivers
Family Caregiver Alliance
Offers a wealth of fact sheets.
National Alliance for Caregiving
Offers an online tool to help coordinate care
Strength for Caring: A Place for Caregivers
Offers "Share Your Story" and "Meet Other Caregivers" bulletin boards.
Housing
American Seniors Housing Association
Information about housing options for seniors throughout the United States.
HUD Information for Seniors
Information about housing options, financial assistance resources, and guides for making the right choice.
Legal Information
National Adult Protective Services Association
National Center on Elder Abuse
National Elder Law Network
A source of dependable information on legal issues for seniors, their families, and advocates.
National Senior Citizens Law Center
The NSCLC advocates before the courts, Congress, and federal agencies to promote the independence and well-being of low-income elderly and disabled Americans. They are experts on issues that affect seniors, such as federal rights, Medicaid, Medicare Part D, nursing facilities, and Social Security and SSI. They also publish consumer guides and newsletters for attorneys and advocates.
Organizations for Persons with Alzheimers
Alzheimer's Research Center
Information about treatment and prevention of Alzheimer's disease and other dementing illnesses.
Alzheimer's Association
Provides information, education, and support for families dealing with Alzheimer's disease.
Alzheimer's Association (Minnesota/North Dakota Chapter)
Alzheimer Support
Alzheimer Support is a free service that assists families who have loved ones with Alzheimer's disease or dementia. Through our free search tool and nationwide database of Alzheimer's care facilities, families who are in need of care for their loved ones are able to locate licensed care homes and communities that are best equipped to provide care for their loved ones.
Organizations for Persons with Disabilities
ALS Association
The ALS Association is the only national not-for-profit health organization dedicated solely to lead the fight against ALS. The Association covers all the bases — research, patient and community services, public education, and advocacy — in providing help and hope to those facing the disease.
Access Press Sources/Resources
Directory of organizations for persons with disabilities.
Down Syndrome Association of Minnesota
Down Syndrome Association of Minnesota
656 Transfer Road St. Paul, MN 55114
(651) 603-0720 (800) 511-3696
dsamn@dsamn.org
National Diabetes Information Clearinghouse
Provides educational materials to increase knowledge and understanding about diabetes among patients, health care professionals, and the general public.
National Down Syndrome Society
Not-for-profit organization supporting research in the United States. Includes details of education and advocacy programs.
National Multiple Sclerosis Society, Upper Midwest
Provides information, education, and support for families dealing with multiple sclerosis.
National Parkinson Foundation
Provides information, education, and support for families dealing with Parkinson's disease.
National Resource Center for Traumatic Brain Injury
Providing information for professionals, persons with brain injury, and family members. Also developing intervention programs, and assessment tools.
National Stroke Association
National Stroke Association reaches out to people who want to learn more about stroke, have survived a stroke, know someone who has suffered a stroke, or care for a stroke survivor.
Struthers Parkinson's Center
National Parkinson Foundation. The Parkinson Association of Minnesota was established as a chapter of the National Parkinson Foundation in January of 1996.
The Arc of Minnesota
Advocacy and support for people with intellectual and other developmental disabilities and their families.
Senior Organizations
American Association of Retired Persons (AARP)
Services
Minnesota Help
Online directory of services designed to help people in Minnesota identify resources such as human services, information and referral, financial assistance, and other forms of aid and assistance within Minnesota
Senior Linkage Line
Free telephone information and assistance service that makes it easy for older adults and their families to find community services.
Veterans' Benefits
Minnesota Veterans Home
Information regarding the Minnesota Veterans Homes, including admissions information, current waiting periods and so forth.
Veterans Administration
Contains information about veterans' benefits.
The information and materials provided in this website are for informational purposes only, and are in no way intended to constitute legal advice. Transmission or receipt of any information from this website does not create an attorney-client relationship, and you should not act or rely upon any information appearing on this website without seeking the advice of an attorney. Please note also that sending an e-mail to our office does not create an attorney-client relationship, and none will be formed unless there is an expressed agreement between the firm and the client.